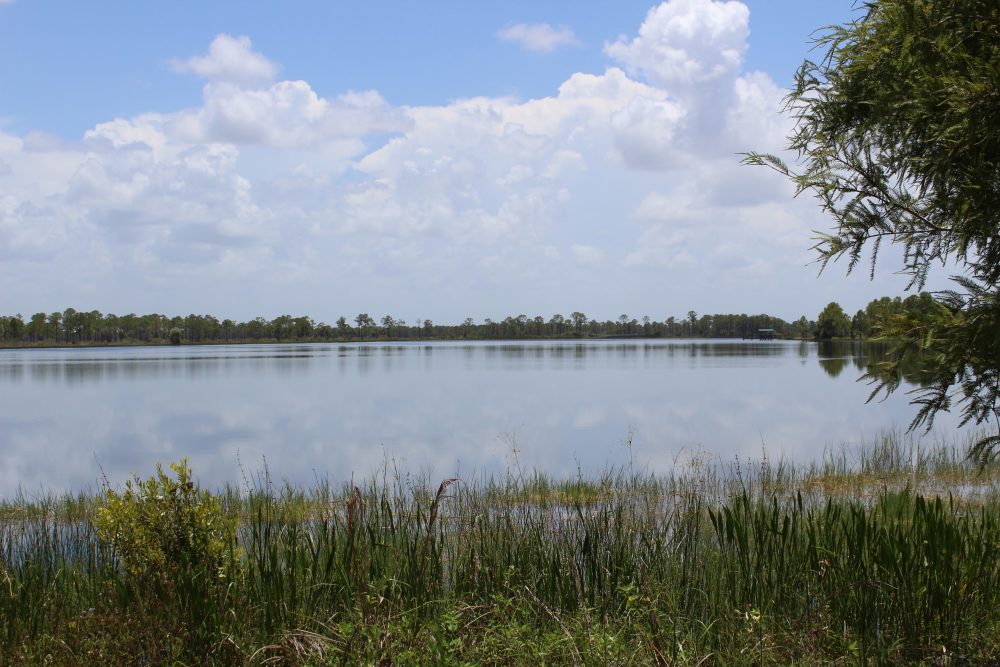 Florida shoreline bass fishing fans shouldn't overlook the 395-acre man-made lake that is located on the Babcock/Webb Wildlife Management Area in Charlotte County. While a Daily Use Permit ($6 per vehicle) or Management Area Stamp is required to gain access, there is a fee station at the front entrance that is open to the public from 1½ hours before sunrise to 1½ hours after sunset. Just remember that catch-and-release is the rule for black bass on Webb Lake in order to protect the fishery.
Spring is the best time of year to catch bass from the shoreline of Webb Lake. This is when fish move into shallow water to spawn.
Approach shoreline areas slowly and quietly so you don't spook any bass that may be hanging out in the shallows.
If you are bringing the kids along, you may want to try fishing from the pier on the west side of the lake. There is a section of the pier that is shaded to offer respite from the sun on warm days.
Due to the amount of vegetation around the shorelines, your most productive artificial baits during will those that are weedless. Try Texas-rigged soft plastic worms in junebug, watermelon, red-shad or smoke colors.
Start by targeting shallow water. Cast parallel to the bank, and then slowly work your bait toward the shore. You might be surprised to see how many fish will take your bait right near the shoreline.
Although largemouth bass are the one of the most predominant game fish found in Webb Lake, there are also opportunities to catch record- sized bluegill, huge freshwater snook, redear sunfish, speckled perch, black crappie and channel catfish. Check posted notices at Babcock-Webb for specific size and bag limits for these species.
In addition to Webb Lake, Marl ponds 1, 2 and 3 within the WMA provide opportunities for shoreline bass fishing. Before you go, be sure to purchase your freshwater fishing license. This spot offers clear water, wildlife viewing, and interesting angling opportunities within a one-hour drive from Fort Myers. Just take US 41 or I-75 north from Fort Myers about 20 miles and exit east at Tuckers Grade. The Babock-Webb WMA fee station is just east of I-75.