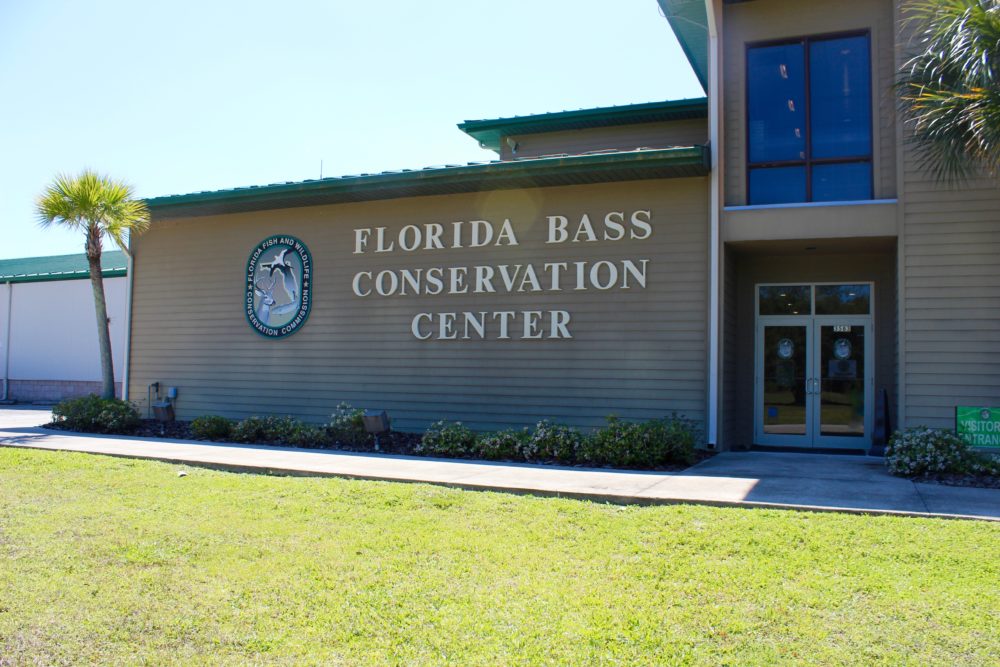 Do you know how fish populations are enhanced in some of your favorite Florida freshwater fishing spots? Wondering which types of conservation projects your state fishing license dollars contribute to? The Florida Bass Conservation Center, located in Sumter County, is part of the answer to both of these questions.
In addition to largemouth bass, striped bass, and sunshine bass; the hatchery raises crappie, channel catfish, white catfish, bluegill, redear sunfish, and triploid grass carp. In fact, the Florida Bass Conservation Center is capable of producing a whopping six million fish every year. That equals a lot of happy freshwater anglers across the state of Florida!
Why Visit the Florida Bass Conservation Center?
Whether you're a self-proclaimed "fish nerd" or are looking for educational things to do with the kids, check out a few reasons why you might want to plan a visit to the state's largest fish hatchery.
You can learn about the Lake Wales Ridge. Ask Rick Stout, Hatchery Manager, to tell you about the significant role of the Lake Wales Ridge in the genetic history of the Florida-strain largemouth bass.
Find out why Florida-strain largemouth bass are now recognized as a unique subspecies of bass that is well adapted to warm water and an early spawning season. You can also learn about how biologists are currently protecting the genetic integrity of this important subspecies.
If you time your trip right, you can observe spawning largemouth bass that are contained in six 80-foot sheltered concrete raceways. Be sure to call in advance of your trip to find out when the fish are likely to be spawning though, and then plan your visit accordingly.
Find out what a "spawning mat" is made from and how bass eggs are transported from the raceways for incubation. Believe it or not, the hatchery averages about 5,000 eggs per spawn. Wow, that's a lot of bass eggs!
Learn about channel catfish spawning behavior. Find out why it's a challenge for this species to spawn naturally in waters south of Gainesville. Biologists remedy this challenge at the hatchery so they can produce thousands of channel catfish for fishing events and kid's clinics every year.
You can purchase Glen Lau's "Big Mouth" DVD's, how-to-videos, prints, and other bass-related gifts. Lau's world-class photography even adorns the walls throughout the Florida Bass Conservation Center.
Learn about an innovative new hatchery technique referred to as "feed training." This technique encourages the growth of bigger largemouth bass for stocking.
Check out the 62 outdoor ponds that are located on the property. Find out how biologists and volunteers collect fish from these ponds.
There is a stocked pond at Florida Bass Conservation Center that is open for catch-and-release fishing with special permission. Inquire about the pond when you call to set up your tour.
Stroll through the visitor's center on the second floor to check out the educational displays and printed fishing resources. Pick up brochures on proper catch and release methods, the TrophyCatch program, water conservation, aquatic habitat issues, invasive species, and other important topics pertaining to Florida's freshwater fisheries.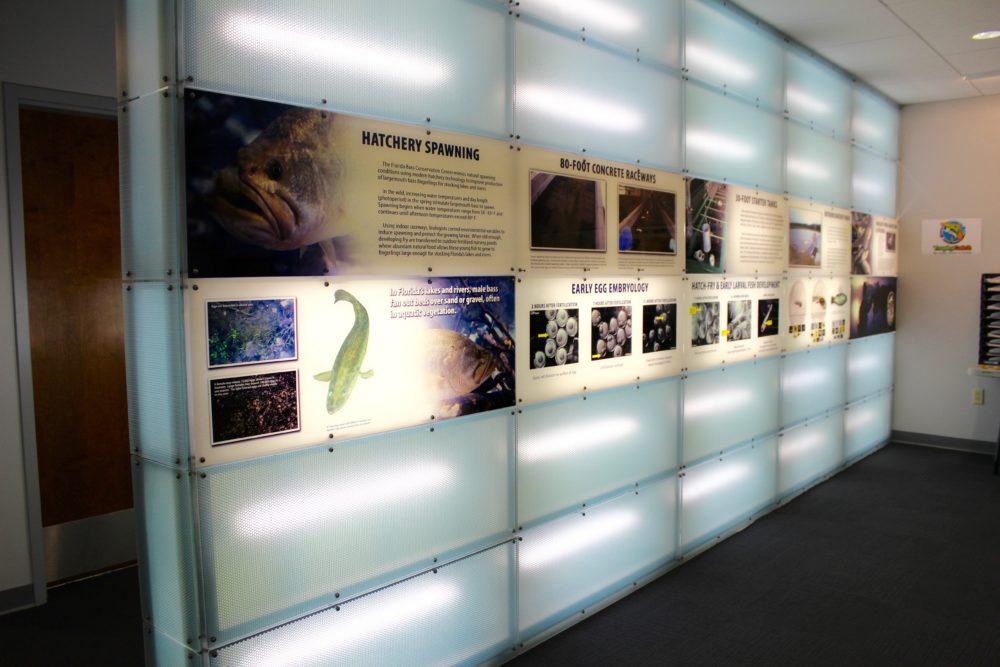 To set up a guided hatchery tour, call 352-732-1225. If you want to support the Florida Bass Conservation Center (FBCC), you can make a donation to the Wildlife Foundation of Florida (specify that your donation is for the FBCC). Or, you can also purchase Glen Lau's largemouth bass photo prints or videos, with the profits going to the FBCC.