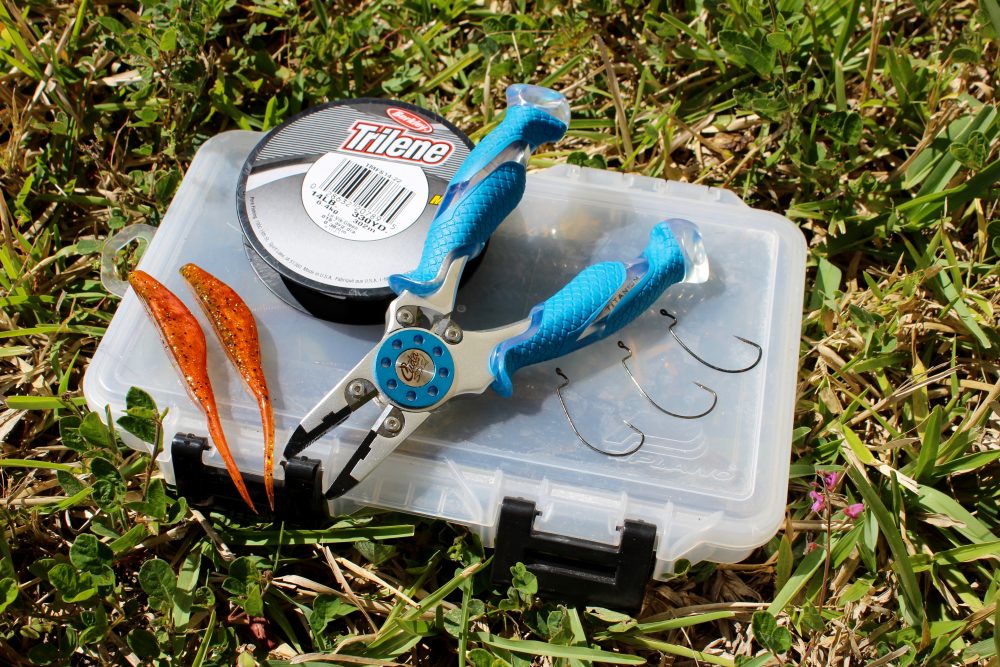 Whenever a holiday draws near, I get questions about the best fishing gifts to buy for freshwater anglers. While it may seem as if there is an overwhelming array of baits and fishing tools to choose from, there are a handful of essentials that anglers can always use. Check out this list of freshwater fishing gift ideas that are all under $100.
Freshwater Fishing Gifts Under $100
Fishing Line. If there is one thing anglers always need, it's extra fishing line. Some freshwater anglers prefer braid for firm hooksets, others prefer monofilament or "mono" because it has some stretch, which means that it has a forgiveness factor if your drag sticks or you set the hook too hard.
Offset Worm Hooks. Quality offset hooks will always be appreciated by anyone who fishes on a regular basis. Good hooks can be expensive, but they can also make the difference between landing or losing a lunker. Stock up on a few packs in 3/0 or 4/0 sizes.
Soft Plastic Baits. Bass hit them, they get caught on branches, rocks and bottom or just get tore up. You can never have enough soft plastic baits. Some bass anglers prefer craws, lizards, shad or frogs — depending on the conditions and waterway. You can even create a "hook and bait" combination gift set that includes offset hooks and soft plastic baits.
Pliers with Line Cutters. Every bass angler should have a pair of sturdy pliers with built-in line cutters. Get a pair that can easily handle wire, mono or braid. They should come with a storage sheath, lanyard, and have non-slip handles to prevent them from going overboard.
"SHUT UP AND FISH!" Shirts. Moisture-wicking performance fishing shirts make great gifts for any anglers on your list, but these particular shirts have been especially made for die-hard fishing females.
If you are a freshwater angler, what types of fishing gear or tackle do you most appreciate receiving? Share your favorite tackle or gear ideas on the Shefishes2 Facebook page to help family and friends choose fishing gifts that won't end up going back to the tackle shop.