While the post-ICAST uproar over a pricey load out bucket continues, I'm contemplating the products that may not necessarily be new to the world's largest sport fishing trade show, but that rank from a practicality standpoint. In other words, which handful of ICAST 2017 products offer useful features or benefits at reasonable price points given the quality and construction? I'm not talking about $50 offshore trolling lures with flashing lights or a high-end paddle board with a motor mount either (as innovative or cool as those items may be). What I am talking about are fishing products that your every day angler might use on a regular basis.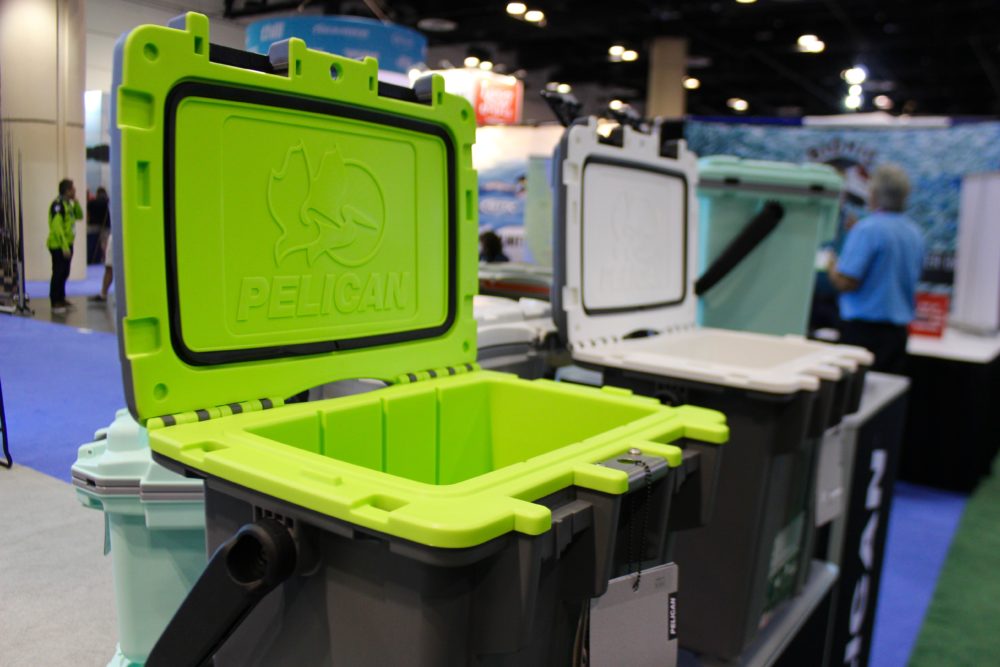 Pelican 20 Quart Elite Cooler: Pelican's products are rugged, airtight, and guaranteed for life against breakage or defects in workmanship. The Pelican Elite 20 Quart Cooler ranks on my list for three main reasons. First, it gives you three days of ice retention. Second, it's lightweight with a curved exterior back wall that snugs up around your leg and prevents the cooler from crashing into your quads as you carry it. Third, the tall and slender design takes up less deck space on your kayak or boat. Bonus: You can use it when you're off the water to tote four bottles of wine upright to your next fiesta. Price: $199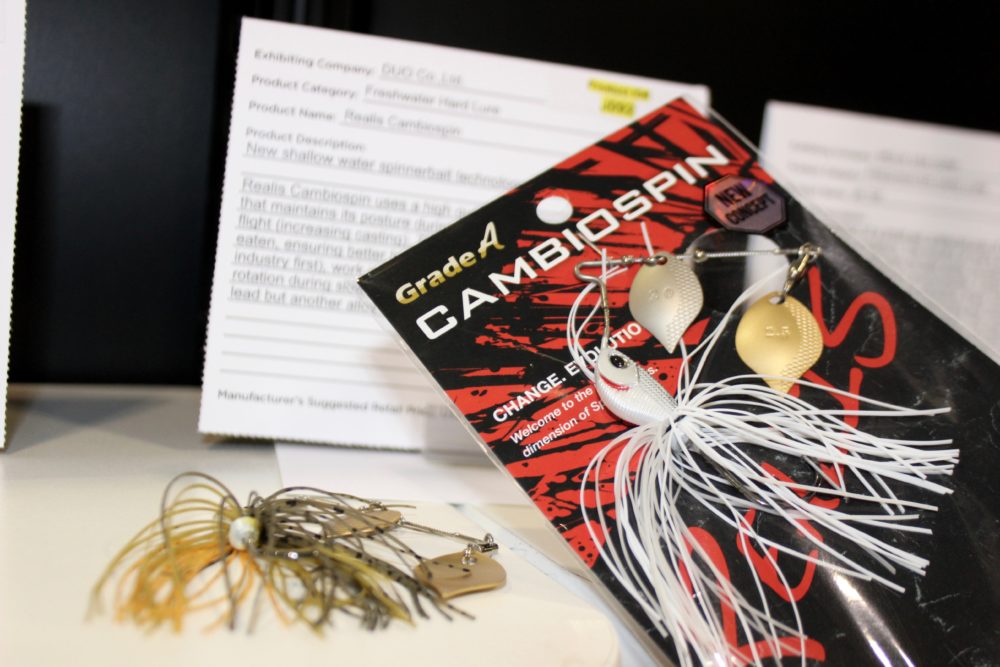 Duo Realis Cambio Spinnerbait: As bass fishing fanatic, I took particular note of this spinnerbait design because it breaks the mold of traditional spinnerbaits. First, it features a flexible wire harness that allows the spinnerbait to collapse during your cast for less wind resistance and greater distance. Second, the flexible wire allows the spinnerbait to change shape as you use different retrieve speeds without rolling over. Third, teardrop shaped blades that counter-rotate to boost the bait's balance and keep it tracking straight. Price: $11.99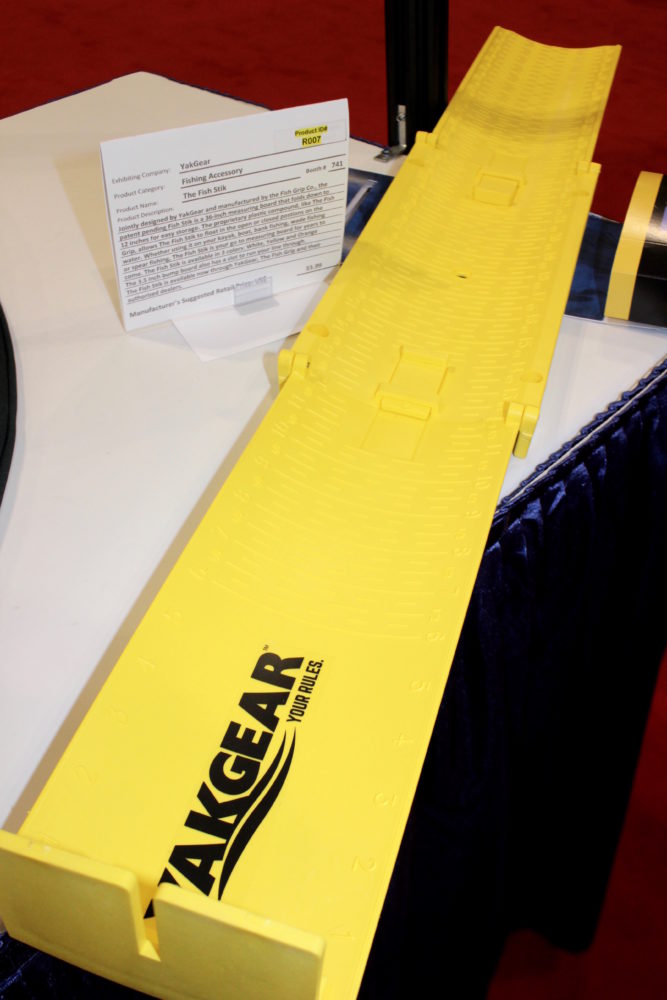 The Fish Stik By YakGear: This handy 36-inch measuring board folds down to 12-inches when storage space is a commodity on your kayak. If you accidentally drop it overboard in either the open or closed position, it floats. The 3.5-inch bump board has also been designed with a slot that you can run your line through. Most tournament kayak anglers have experienced the challenges of capturing winning measurements on camera. You know how it goes… the fish is flopping around, you can't get a flat surface to take the image or the board slips overboard. The Fish Stik solves these problems at a reasonable price point. Price: $33.99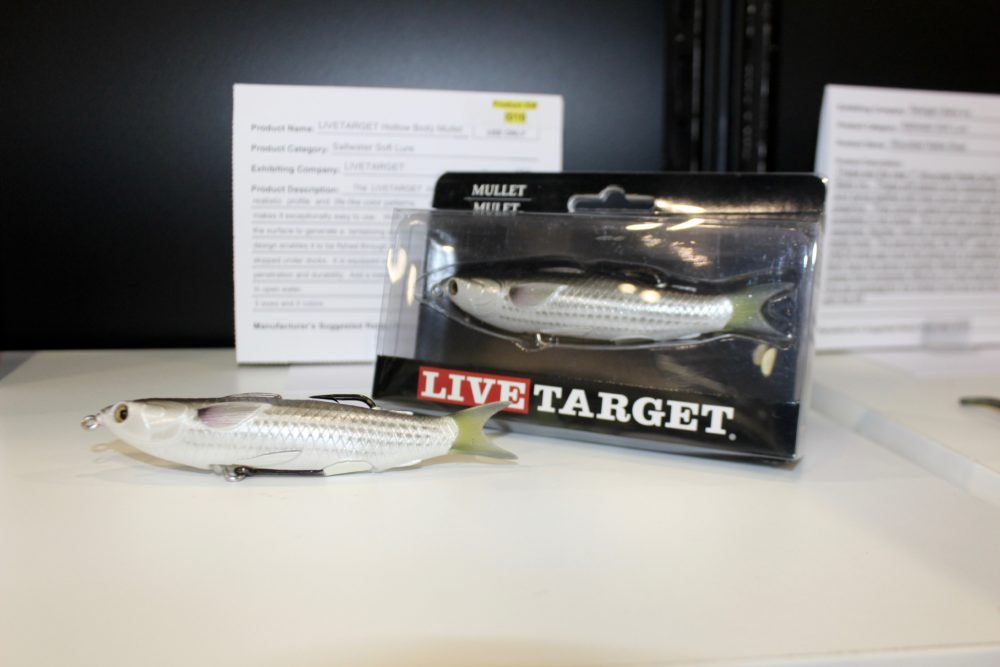 LiveTarget Hollow Body Mullet: This hollow body mullet swimbait should be a "match-the-hatch" inshore staple. One that can easily be used by the saltwater crowd in a walk-the-dog style retrieve or reeled across the surface to create a splashy trail that entices strikes from prized backcountry species like redfish or snook. You'll also appreciate the fact that this bait is virtually snag-proof when casting it around mangroves, skipping it under docks, or working it through turtle grass. The LiveTarget Hollow Body Mullet is available in three sizes and two colors. Price: $13.49 to $14.59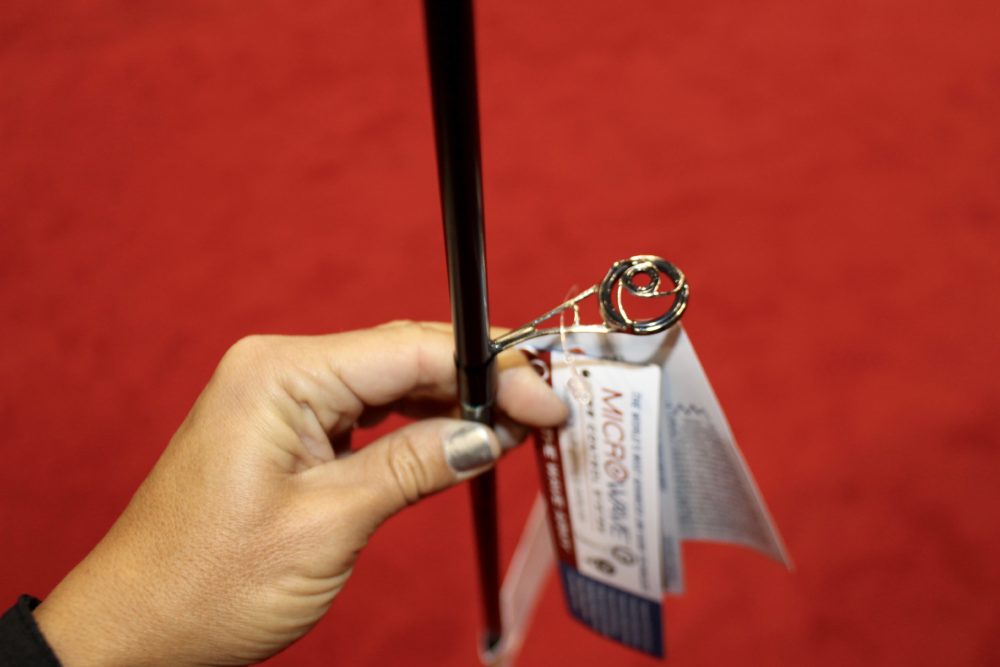 Fitzgerald Rods Aqua Dream Spinning Rod: Want a versatile rod that can help you land that 8-pound freshwater lunker while transitioning over to cut mullet in the backcountry for reds? The Aqua Dream spinning rod from Fitzgerald Rods seems to be a smart choice at a good price. First, the grips are constructed from high quality cork. Second, the rods are equipped with saltwater grade MicroWave guides that are strategically placed to maximize action and performance. Third, the rod blanks carry a limited lifetime warranty. Models from 6-feet, 8-inches to 7-feet, 8-inches. Price: $189.99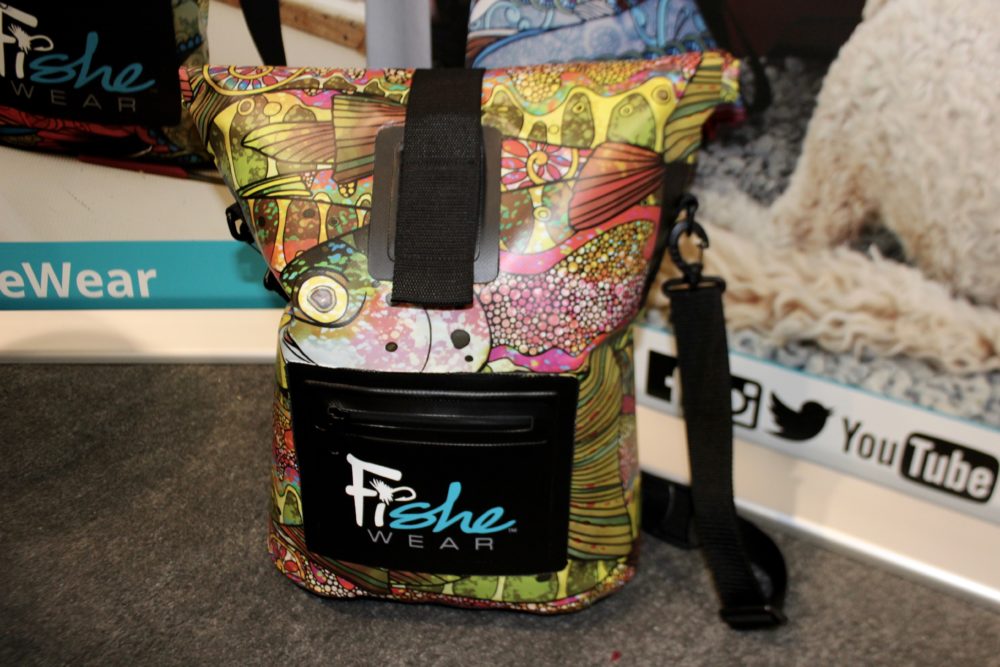 FisheWear Troutrageous Rainbow Dry Bag: For the freshwater fly fishing crowd, this heavy-duty dry bag was inspired by the colorful rainbow trout, and makes an ideal place to stash your personal items. This isn't just a pretty bag either ladies. In addition to the rugged materials used, I was very impressed by the waterproof welded seams, zippered front pocket with waterproof zipper, and removable shoulder strap. You can easily use this practical and good lookin' dry bag while kayaking or fishing your favorite mountain stream. Use it for storing additional layers of clothing, hats, towels, and your snacks for the day. Price: $120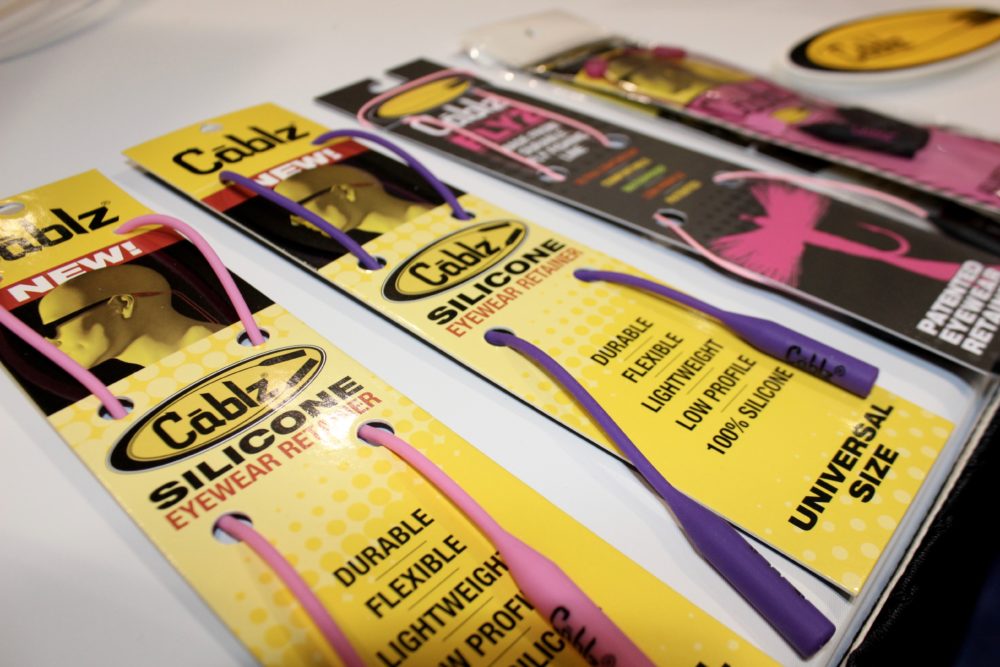 Silicone Cablz Eyewear Retainers: The latest eyewear retainers from Cablz are made from 100% silicone. I tried them at the Cablz booth and found them to be extremely comfortable and flexible. Given the fact that other eyewear retainers get caught in my hair or irritate the back of my neck, I'm a big fan of these. Plus, they come in a variety of colors at a very reasonable price point. If you usually find yourself searching around at the last minute for holiday stocking stuffer ideas, save yourself the time and stress by ordering a handful of these. Price: $8.99
Now that you know about a few of my top picks from ICAST 2017 in Orlando, I want to hear about yours. Did you attend ICAST? Which products did you find useful and why? Comment on this post or head over to the Shefishes2 Facebook Page to weigh in.