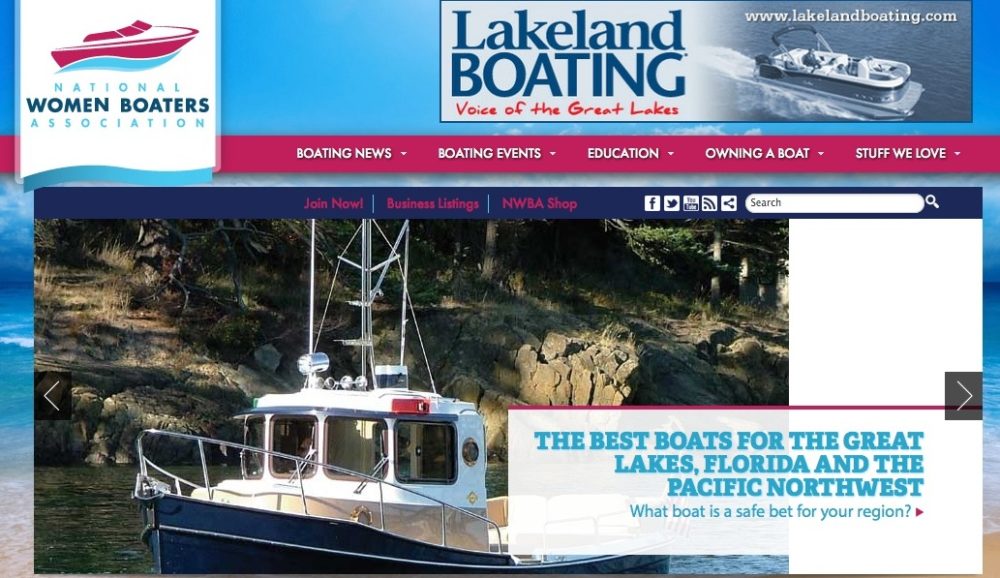 There's a lot to love about fishing and boating. Even though my own personal love of boating is directly related to my passion for fishing, I still want to learn as much as I can about boating education and safety. Which is precisely why I was thrilled to find a website that features boating news, boating events and boater education information.
The National Women Boaters Association is specifically geared towards women who love being on the water. Whether you want to take the helm yourself, be an informed mate, or want to educate yourself on the various boat features and models, you'll find all of the resources you need on the NWBA website. You'll find articles and posts that cover topics such as:
Boat Terms for Beginners
Tips on Boating with Toddlers and Kids
A National Boating Events Calendar
Expert Boating Advice
Profiles of Women in the Boating Business
National Women Boaters Association is a female-powered organization that was founded by Karen Camasso and Brigid Connor. NWBA wants to empower you to feel comfortable whether you are a seasoned boater, beginner or need help buying or maintaining a boat. To connect with NWBA online you can Like them on Facebook, Follow them on Twitter, or Join their open LinkedIn group.