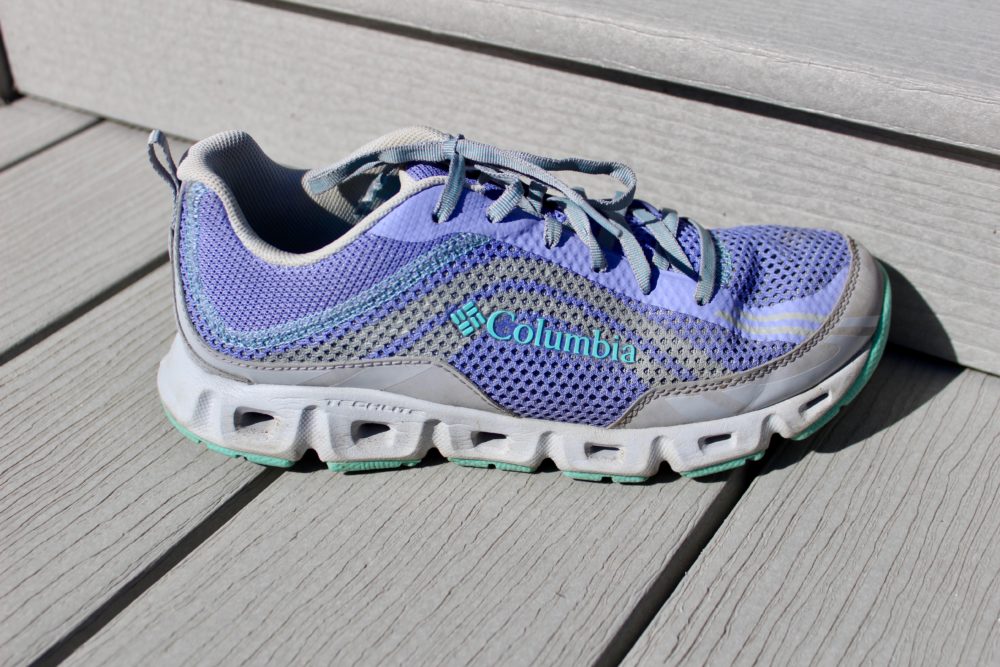 In preparation for a fairly recent Bahamas offshore fishing adventure, I was gifted a pair of Columbia Drainmaker IV fishing shoes that typically cost around $85. I was pretty jazzed to try them out because I realized that my inshore kicks of choice weren't going to cut it out on the bluewater.
Which brings up a great question. What should you be looking for in an offshore fishing shoe?
Keep in mind that while lightweight shoes might be nice, you want more support when you're offshore. In addition, things can get chaotic quickly, so closed-toe fishing shoes are a must for safety.
You need a lot more traction. Big seas and big fish require major grip.
You want to find a shoe that drains and dries quickly. Nothing is worse than spending the day in soggy, smelly shoes.
What do I love about this fishing shoe?
Very good traction, even when fighting big saltwater fish on stand-up tackle.
Love the colors (refreshing to have color options aside from pink, gray, and brown).
Significant amount of support and responsive cushioning technology.
Surprisingly comfortable, even after standing on a boat deck for hours.
Due to the quick-drying open mesh upper and midsole ports, my shoes dried in less than 15 minutes.
Closed-cell compound makes it naturally antibacterial, easy to care for and odor resistant.
What could potentially be changed?
I was somewhat hoping that I could go double-duty and use them for running (always good when you can pack lighter for trips), but don't think there's quite support for higher impact activities.
To sum up, Columbia has provided a high-quality fishing shoe that fits well and is extremely functional. Do you have outdoor clothing, shoes, or gear that you absolutely love? If so, I want to hear about it. Comment on this post or send me a tweet to @shefishes2 and let me know what it is.