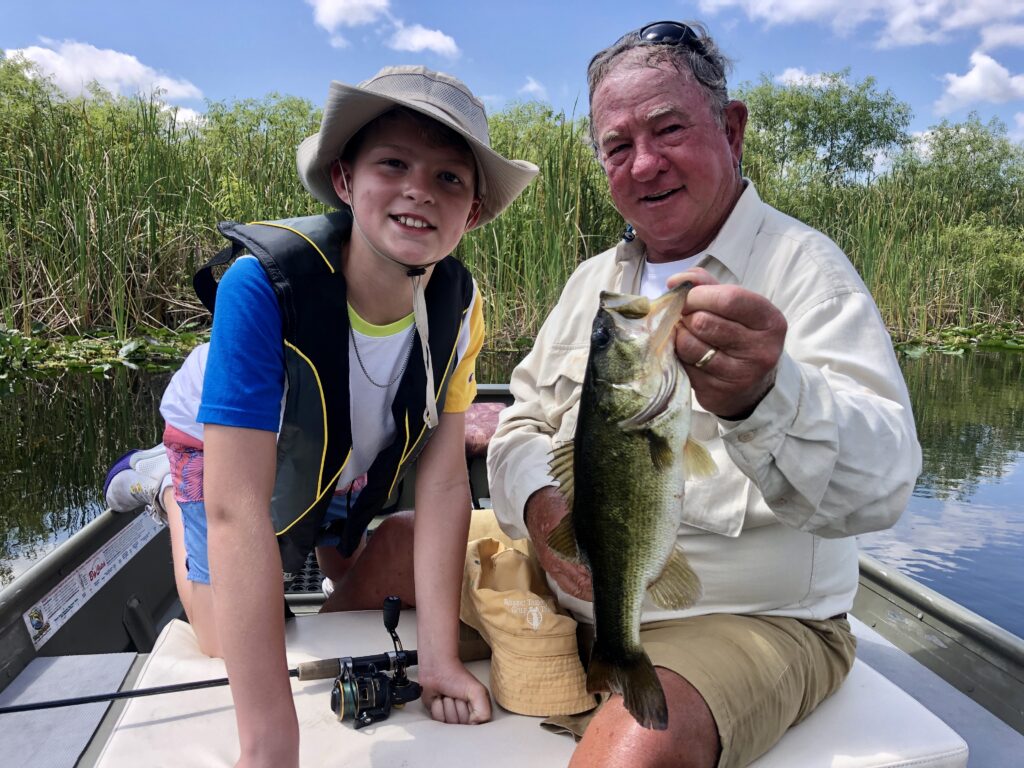 Our Florida-strain bass are putting on the feedbag right now in preparation for the spawn. My fly trips are seeing fish up to 18-inches on yellow and orange muddler minnows, and on Drew Chicone's Punisher pattern in chartreuse and white.
For spin clients, the Road Runner Swim-N-Runner underspin in both albino shad or alewife have been effective for largemouth. The Swim-N-Runner is a "go-to" of mine in dirty or muddy water when the situation calls for flash and vibration. I've been focusing on thick vegetation edges and areas of sandy bottom.
For clients who want to target a variety of freshwater species, Z-Man TRDs in new money or orange green pumpkin are one of my tackle box staples. We've been seeing a mix of jaguar guapote, mayan cichlids, oscars, largemouth bass, and peacock bass on TRDs rigged on a 1/10-ounce ShroomZ jighead.
Of course, the peacock bass are still active and taking a variety of baitfish imitations and topwater poppers. When it comes to fly patterns, bright colors and a bit of flash will boost your numbers of strikes. Keep your efforts focused on rocky shorelines and hard structure.
If you want to get the kids hooked on fishing, now is also a great time to grab an ultralight and a handful of hair jigs or Beetle-spins for some fun bluegill action.