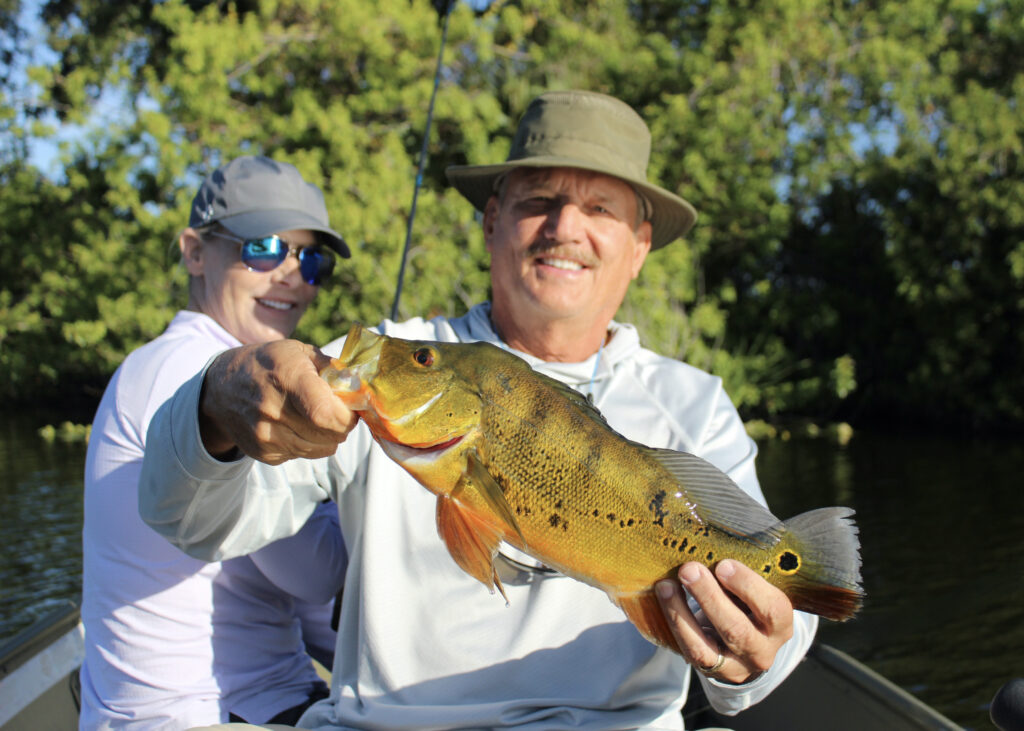 Freshwater fishing in Southwest Florida transitioned into a fall pattern around the end of October with the arrival of cooler temperatures and stronger winds out of the North. Daytime temperatures have been holding in the low 80's to high 70's, but there's another front on the way. This means we'll have a few days coming up in the mid 70's with evening temperatures dropping down into the high 50's. This dip in temperatures calls for a change in strategies across the board.
Prior to our first major front around the full moon on October 20th, the peacock bass were still fired up on topwater lures. Now they've started heading toward canal drop-offs and deeper haunts since water temperatures have dipped into the mid 70's. They aren't up shallow, which means it'll take more work to get them biting. Live shiners rigged with a split-shot or Blakemore bucktail jigs in chartreuse and white should still bring you some success during the warmest hours of the day between 11 AM and 2 PM.
Largemouth bass have been taking Texas-rigged worms and lizards in junebug and green pumpkin worked slow around isolated cover. The winds have churned things up a bit, so look for areas of clean water. Once we see another significant cold front and a further drop in water temperatures, it'll be time to slow things down and switch to smaller profile presentations until the weather stabilizes again.
Spawning activity for largemouth bass peaks with water temperatures around 65 degrees and continues as waters warm into the 70s. Spawning can last for weeks or even months. In Florida, bass generally spawn between January and March, with our southernmost lakes beginning the earliest. This means we will have good pre-spawn fishing in December and January during those periods of stable weather. Book a trip with your favorite guide and make plans to be on the water December 18th and 19th as well as on January 17th and 18th.