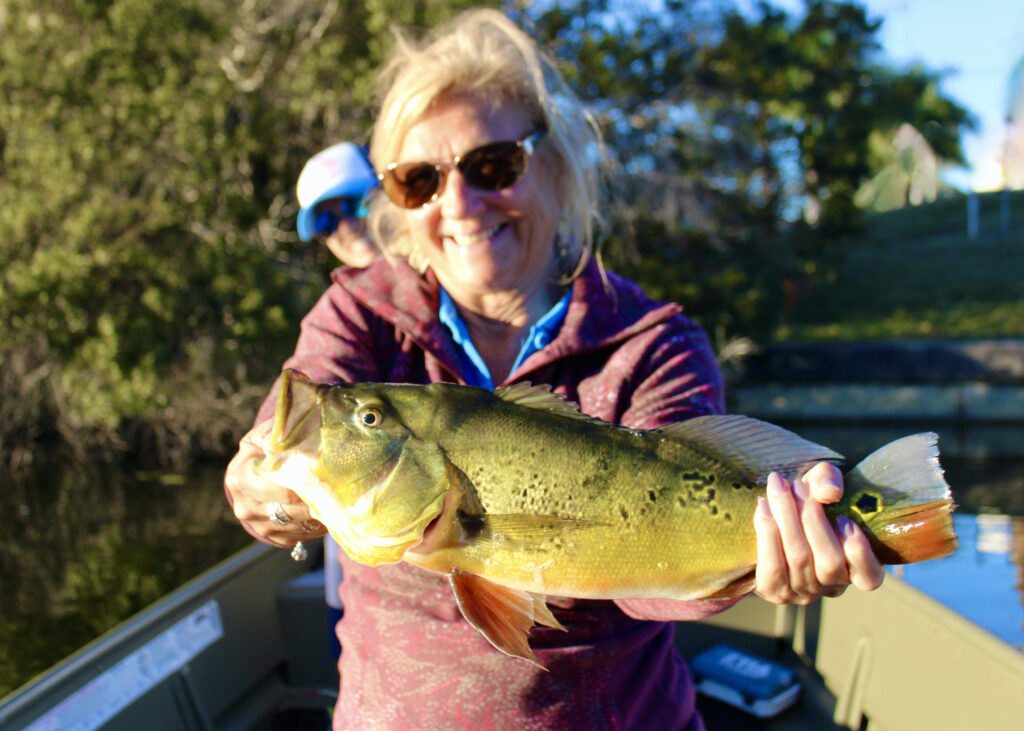 Windy conditions and evening temperatures in the 50's had us putting the time in around Thanksgiving, but now we're seeing warmer weather and clients are experiencing the benefits. While 15 mph winds are back in the forecast for next week, daytime temperatures should hold in the mid to low 80's right up until the full moon on the 18th. These warm temperatures leading up to our next full moon should equate to good fishing for those who choose to opt outside in lieu of the holiday hustle and bustle.
Inland lake and canal temperatures are back up around 70-75 degrees. This warm-up, following the dip in water temperatures toward the end of November, cued largemouth to start following baitfish into shallower water depths. When we have these stable water temperatures, male bass start looking for nesting sites and females move in from deeper water. Focus on outside vegetation edges, find hard bottom (shell or gravel), and hone in on depths of 5-feet or less. Use spinnerbaits or crankbaits to match the hatch and cover more water.
Now that the influx of seasonal visitors is on the rise, I'm also getting more questions about targeting peacock bass here on the west coast of Florida. While it can still be done, it does become more challenging during the winter months on this side of the state. The reason is that the preferred feeding water temperature range for peacock bass is between 74°F – 84°F, but as the water temperature lingers closer to the lower end of this range (or even lower), peacock bass become less active and feed less often. In addition, they often head toward deeper waters that are more insulated from consecutive cold fronts. The fishing on this coast for peacock bass starts to get good again around the middle of March and generally stays consistent through October.
On the southeast coast (Miami-Dade and Broward counties), the freshwater lakes and canal systems receive the warming benefits of the Biscayne Aquifer. The Biscayne Aquifer allows warmer water to seep into the canals, which provides continuous warming and higher water temperatures for peacock bass, but it doesn't extend into Collier or Lee Counties.
If you have a specific species that you'd like to target, ask your guide which time of year or conditions are best and then plan your trip accordingly.