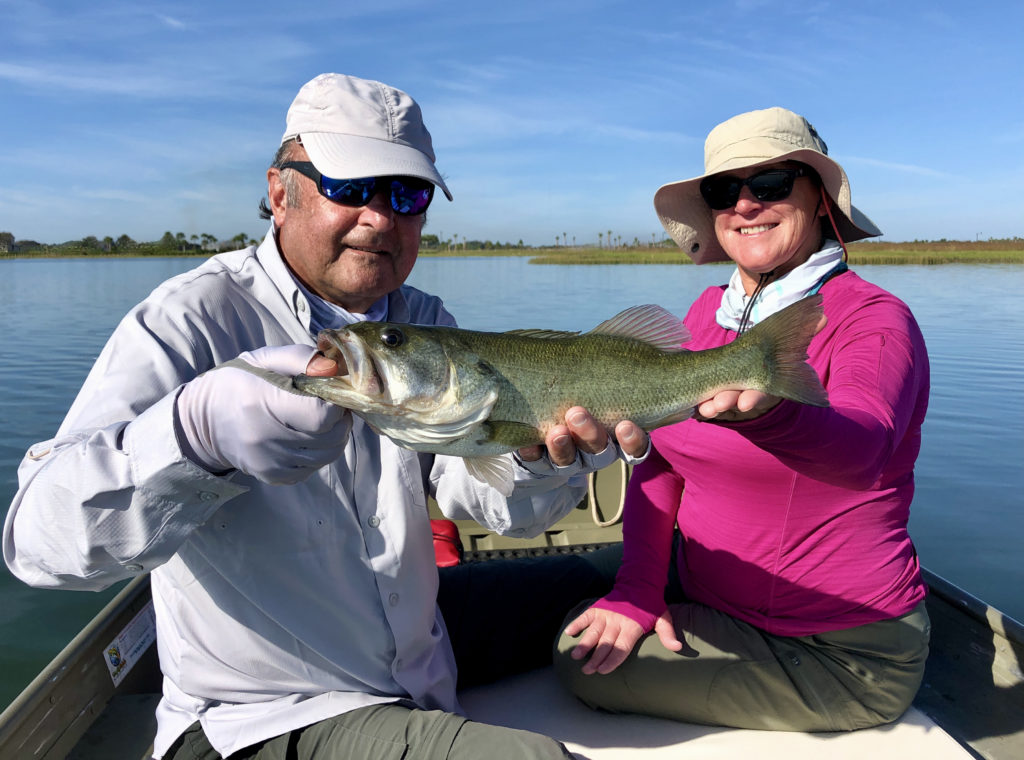 Our first major winter front means it's time to switch over to finesse presentations and use slower retrieves to get bass to bite. Ned rigs and hair jigs are two of the top choices on my boat once water temperatures start to drop into the high 60's/low 70's. Use natural colors in clear water conditions, dark colors on cloudy or overcast days, and brighter colors in murky or stained water. If strikes are few and far between, go lighter on your leader material.
There's no big hurry to get out on the water on days following our winter fronts either. Let the air and water temperature climb by a few degrees and then head out on the water. We've definitely had some wind to contend over the past couple of weeks as well, but if you can hide from the gusts and focus on shallow structure adjacent to deeper water or work along thicker vegetation lines, you'll find the fish.
Remember, now is the time to get a trip secured in the books with your favorite Southwest Florida fishing guide and lock your charter dates before season is in full swing. Keep checking the freshwater fishing reports and weather forecast because it won't be long until we start to see longer periods of stable temperatures and our Florida fish become much more willing to chew.