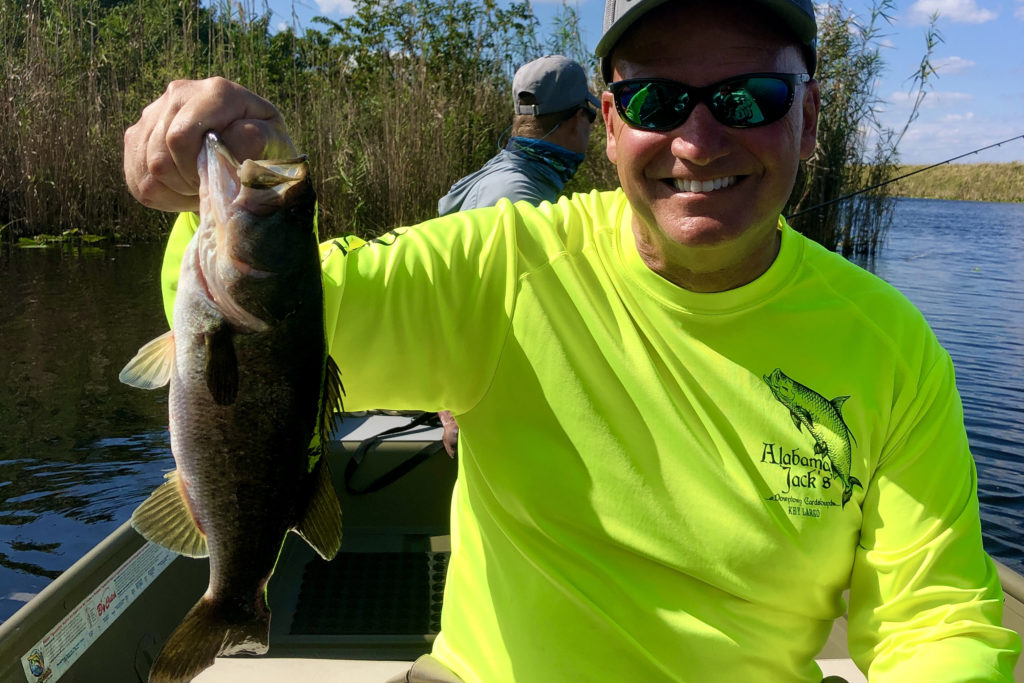 The last week of January brought along a short-term… very short-term warm-up with good numbers of fishing coming to the boat, which was soon after followed by another cold front. So far February has water temperatures in the mid to upper 60's, which means we've been back to working finesse presentations, such as Ned rigs and hair jigs — this won't last for long though.
Largemouth bass have been holding tight to structure and vegetation. Pay particular attention to any areas where you see rock piles or isolated patches of vegetation. When you make your casts, slow-slow-slow everything down. Don't be in big hurry to get out on the water early right now either. Let the sun come up for an hour or two before venturing out, and the fish will be more active.
We're starting to see another warm-up this week with air temperatures back up around 80-degrees, this will equal some great opportunities for both our Florida-strain bass as well as many of the exotics.