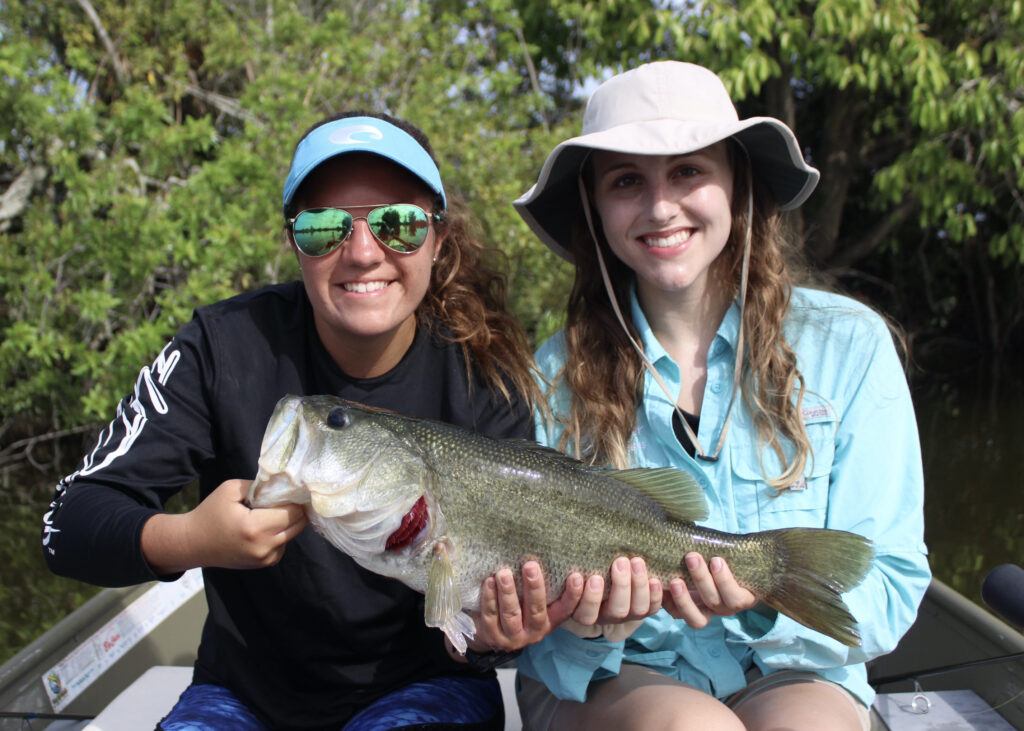 Before Tropical Storm Elsa blew through last week, the morning largemouth bass bite was good with regard to both numbers and sizeable fish. Clients were bringing bass to the boat up to 5-pounds on topwater poppers and walk the dog lures from sunrise until about 9 or 10 AM, then we'd switch over to weightless senkos or Texas rigs during the warmer hours of the day. For those in pursuit of a lunker, shiners are always an option as well, but be sure to keep your live baits covered and cool in the summer heat.
Following the storm, the key has been to focus on areas where water is flushing into canals and lakes through culverts or weir systems. Keep in mind that the water is muddy and murky in many areas, so make sure you're using lures that have flash, vibration or sound. One of my "go-to's" as far as artificials for these situations is Road Runner Lures Swim-N-Runner (swimbait/spinnerbait combo).
If you can find clean water, soft plastic worms or ribbontails will bring on bites as the sun comes up and the temperature rises. Remember that fish will be holding tight to shady cover on bright, sunny days. Practice your casting accuracy this time of year because your first shot around structure is often your best chance at getting bigger, less aggressive fish to strike.
Stay tuned for month's fishing report because we'll be into the prime time of year for peacock bass here on the West Coast of Florida. Those Amazon natives like it HOT!