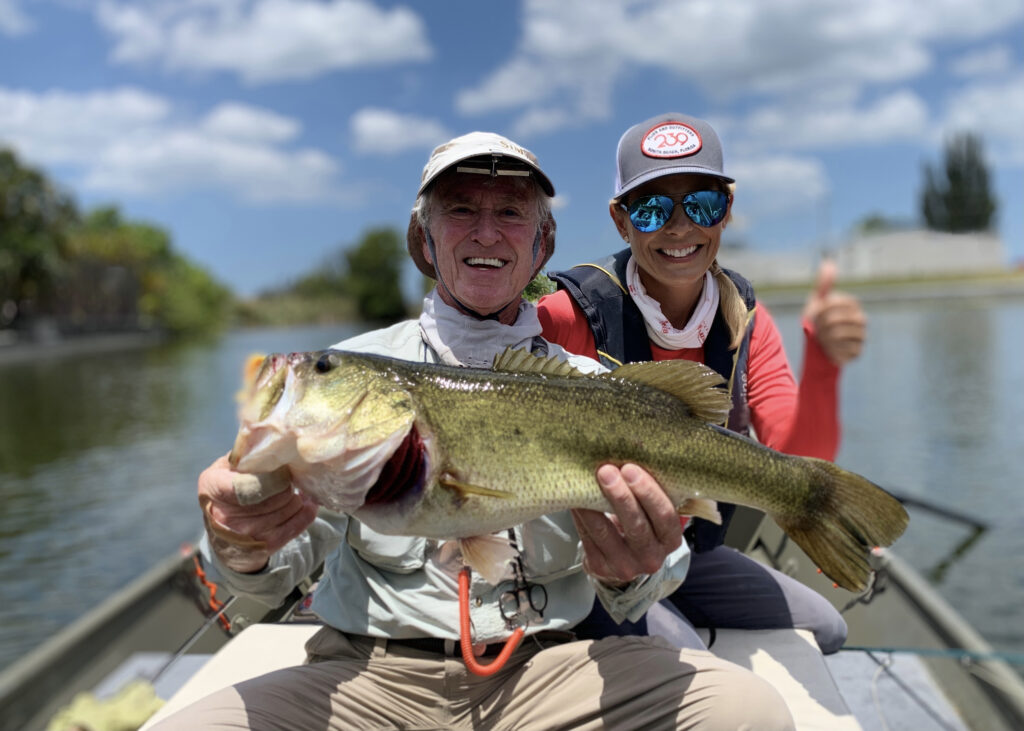 We've officially made the shift into our summer weather pattern. This means getting out early to beat the heat and avoid the afternoon thunderstorms.
The good news is that the welcome recent rains have fired up the Southwest Florida fishing in freshwater inland lakes and canal systems. Focus on areas such as culverts, creeks or weirs that are sure to be post-rainfall hot spots. Any inflow of rainwater will equate to higher dissolved oxygen levels and forage that is being swept into a waterway.
For largemouth bass, start out with topwater presentations early, then switch to subsurface lures or flies as the sun starts to climb in the sky. The warmer it gets, the more you'll have to slow down your presentations. Look for brush piles and dense patches of vegetation that mean shade and ambush points.
Peacock bass absolutely love the hot and humid weather. These colorful members of the cichlid family are becoming very active now that our climate more closely resembles that of their native region in South America. Crankbaits, topwaters, and jerkbaits are all working well for the spinning gear crowd. If you plan to target them on fly, poppers and baitfish patterns are good selections.
I have a few open dates open for June and July. Call me at 239-233-4930 when you're ready to book a charter.