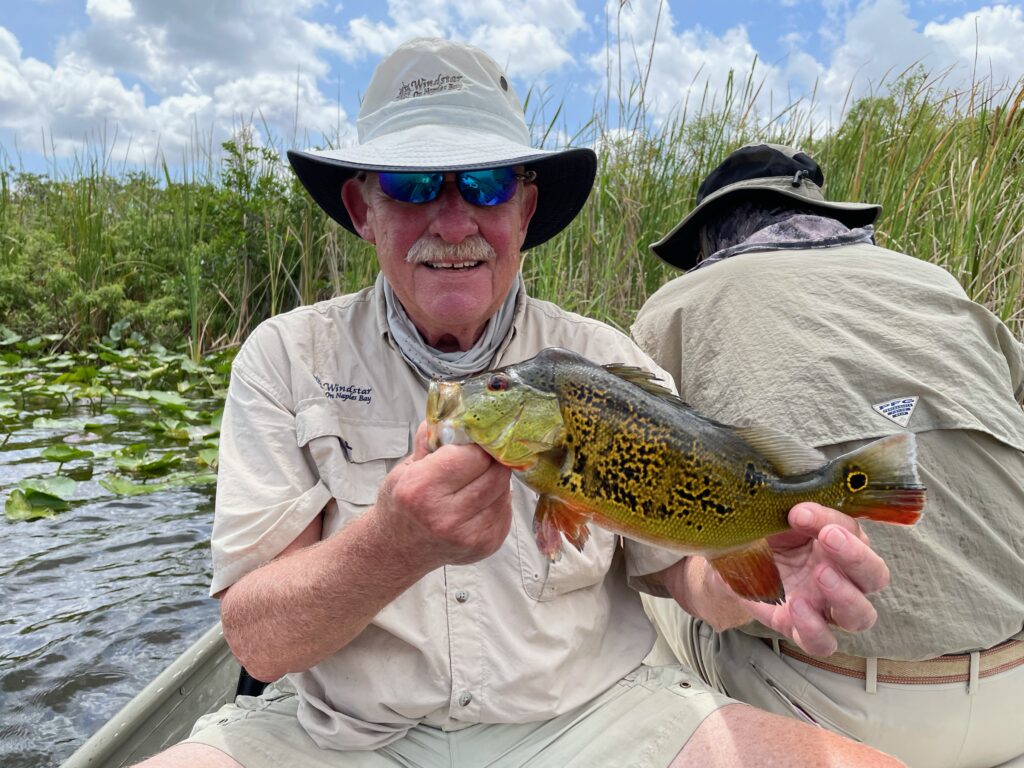 The heat is back on and water temperatures are up over 80 degrees. Peacock bass continue to be fired up given the stable warm weather we've had. As is typical for this species, the warmer the temps, the more active they get. Jerkbaits and TRDs remain among the top producing presentations for peacock bass on my trips.
While most largemouth bass here in Southwest Florida were recovering from the rigors of the spawn at the end of April, they're starting to feed on larger presentations again. Dawn and dusk are the key periods. If you're out fishing during the day, find the shade, work your baits slow, and you'll find the fish. Thick spatterdock patches, brush or overhanging branches, and shady docks are current daytime hangouts. For spin clients, bluegill imitating crankbaits and swimbaits are the ticket since bluegill are bedding in the shallows and largemouth are taking advantage of the easy pickings.
As our Florida temperatures start to climb, be sure to dress accordingly in breathable fabrics and hydrate, hydrate, hydrate. This means bring plenty of water or gatorade when you venture out, but also don't forget to drink plenty of water the night before. We'll also start moving into our summer weather patterns within the next couple of weeks, so keep your eyes to the skies and go early to beat those afternoon storms.