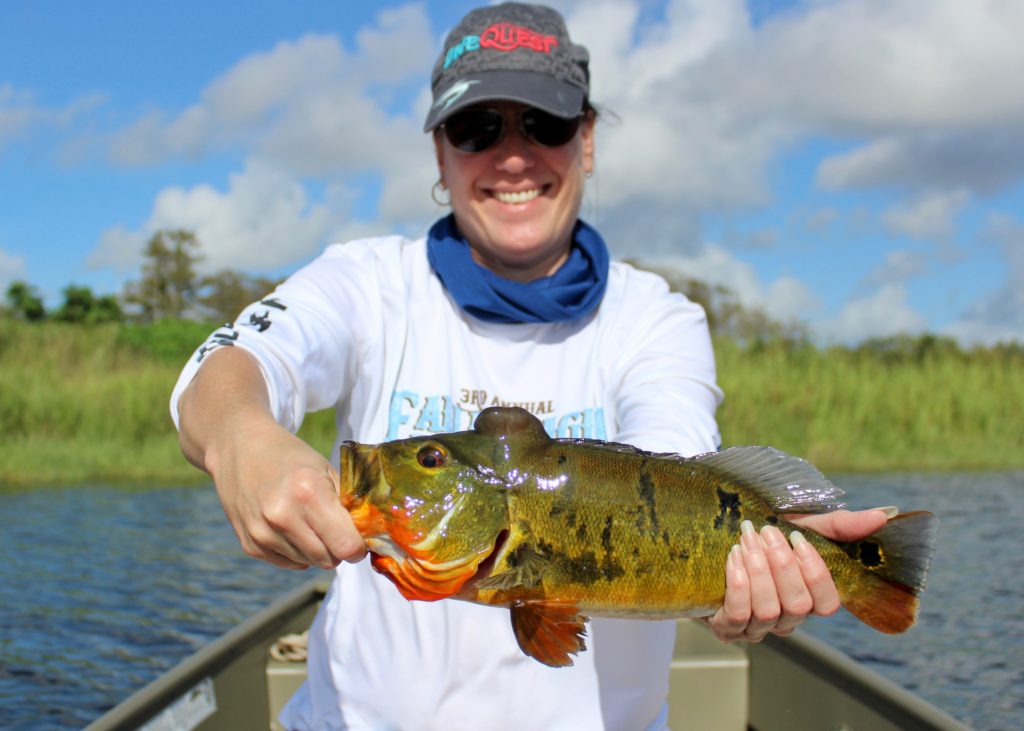 We've had some wind to contend over the past couple of weeks, but daytime temperatures have been holding in the 80's, and the peacock bass were still fired up on topwater lures prior to tropical storm ETA. Largemouth bass have been taking swimbaits and swimjigs around the vegetation edges, but don't shy away from working a topwater for the first hour or two following sunrise over the next couple of days. Once we see another significant cold front, it'll be time to slow things down and switch to smaller profile presentations.
The winds have finally started to taper off, albeit temporarily, so the end of this week and the coming weekend will be prime time to fish given stable temps and the new moon coming up on Sunday the 15th. During the middle of next week, we'll see another front move through and temperatures are likely to drop 8 to 10 degrees with the winds picking back up again up near 20 mph.
Remember, now is the time to get a trip secured in the books with your favorite Southwest Florida fishing guide to lock your dates before season is in full swing.