Warm stable temperatures in the 80-degree range equaled a hot bite last week, with both good numbers and sizable fish coming to the boat. Largemouth bass in the 1 to 3-pound range took the Blakemore Randy's Swim'n Runner in bluegill when fished using a medium to slow retrieve around drop-offs and ledges. We also had a few large pre-spawn bass in the 4 to 6-pound range take 2.75-inch Z-Man TRDs rigged on 1/10 ounce ShroomZ jigheads and worked around staging areas using a swim-glide-shake retrieve.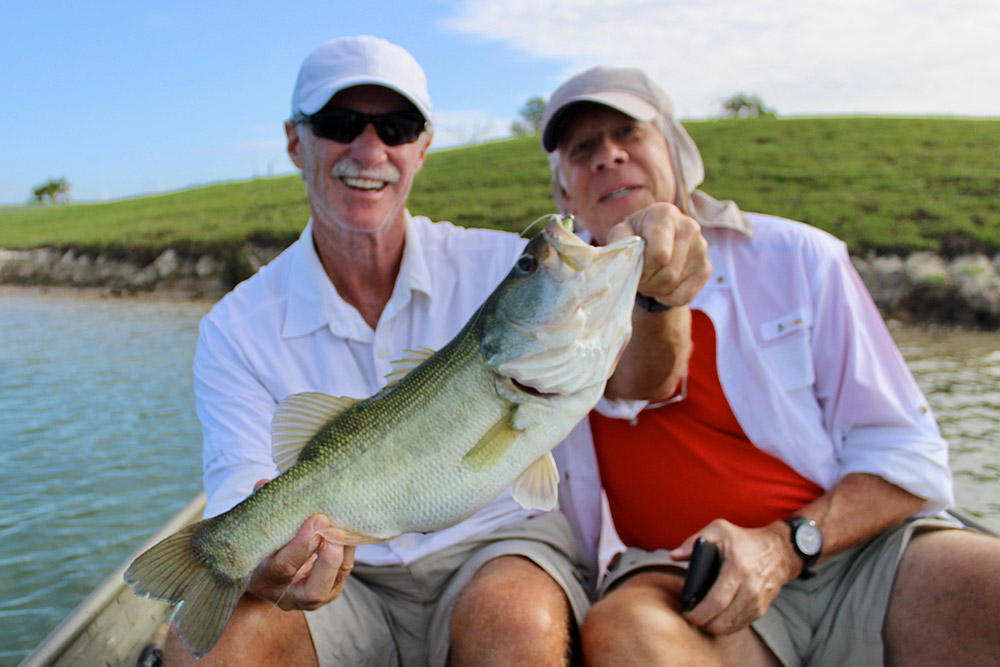 As you plan for your freshwater trips this week, make sure you have a few finesse presentations on hand for Monday and Tuesday as largemouth bass continue to adjust to the temperature dip following last week's front. As temperatures climb back into the 80's and the wind picks up mid-week, it'll be time to stash the small stuff and break out larger-profile spinnerbaits.
For those heading out into the saltwater back bays and estuaries, you can use live shrimp, either freelined or rigged beneath a popping cork for spotted seatrout, redfish, and black drum; or rig some shrimp-tipped jigs to target pompano and sheepshead near the passes. Finding clean water given the wind will be your key contributor to success.
Out on the reefs, shrimp and squid will bring on bottom action from red grouper, mangrove snapper, and triggerfish — just keep an eye on the weather for your best and safest window of opportunity.